Time to jump back on that train - MOTIVATION & GOALS!!! Today it is a 2-for-1; double duty link-up. First, I'm linking up with Wendy from
Daily Does of Del Signore
& Tiffany from
The Fit Train
and then my double up is to set some goals for the week...so I'm linking up with Jess from
Operation Skinny Jeans
.
I'll start by saying that I had EVERY intention of getting up and working out this morning.....but (
insert terrible excuse here
) I stayed up until 11pm last night. I am typically in bed by about 10pm....so when my alarm went off at 5:15am I was having NONE of it. I went back to sleep until 6:15 instead. I WILL workout after work though (with or without my sister-accountability partner).
Last night the girls and I were playing some driveway chalk hopscotch when I may challenged them to a race around the house. My 7-year old was totally in for the race!!! I decided that I should let her have a little head start and then we were off. I went around our swing set but, she cut in front of it instead, so that little stinker REALLY beat me. I may have yelled "Cheater!" because I couldn't believe it. I mean, I was going to let her win; but with her headstart and shortcut she actually beat me anyway. I won't live that one down from my hubby for awhile. I guess that means it's time to start kicking up my interval training a bit faster on the treadmill. Yikes! I can't really let my 7-year old beat me?? Right?!?!?!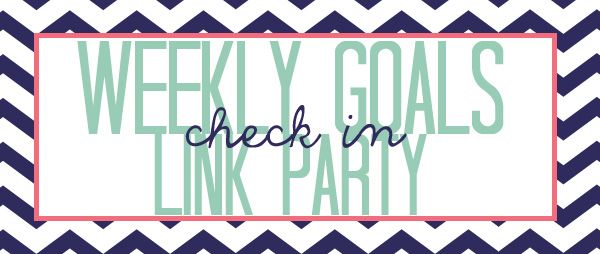 1. WORKOUT-5 times this week. I likely will NOT work out on Saturday or Sunday since we will be up north for a family reunion - so that means Mon-Fri workout time!
2. WATER. I did not come anywhere close to drinking enough water over the weekend. So, I will try to drink at least 64 ounces each day this week - and to have at least 32oz before lunch each day (Monday- check, 32oz down by 10am!).
3. RUN. Run at least 2 times this week (in the 5-day workout plan). My 5k is coming up in about 6 weeks; so I need to get my act together if I'm really going to run the entire thing.

Have a great week!!!!!