It is Monday - which means it is time for one of my favorite link ups with
Wendy
and The Motivation Monday team!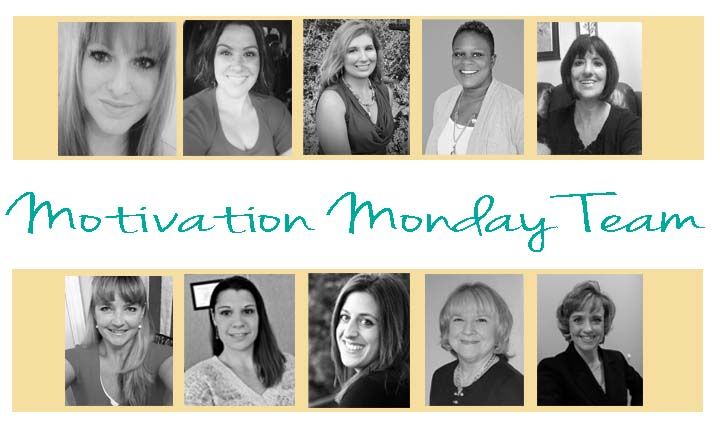 My list of the things I want to do better this year:
Meal Plan for my family. My husband and I had a "discussion" about this yesterday before I went to the grocery store. It went a little like this.....ME: "What do you want for dinners this week?" HUBBY: "Um, I don't care". This is how most of our conversations about meal planning go. We are so busy during the week with our girls and activities that if we don't plan something out, we end up grabbing whatever is the quickest or fastest for dinner......which often means a cheese quesadilla, grilled cheese or mac & cheese for the girls. Do you think we eat to much cheese? Related post here. Well, I started searching out ideas on blogs and pinterest - and put together this dinner/meal plan for the week.

Monday - we are meeting my MIL for dinner; so no need to plan
Tuesday - Pesto Chicken (Crockpot)
Wednesday - Chicken Tacos (the meat is already made for this, I just have to take it out of the freezer!)
Thursday - Sandwiches (I'm meeting friends out for dinner, so hubby is on his own here)
Friday - Beef & Broccoli (Crockpot)

Drink More Water. This is a huge challenge for me. I do NOT drink enough water. I can always tell when I don't; so I need to start doing this. My skin is so dry in the winter and I know if I drank more water it would really help with it!
Gym = Go to the GYM! Quite a few people I know have recently started up with an Extreme Body Shaping program and the friends I know who have completed this have had amazing results. The program is 10 weeks.....Kickboxing, weight lifting and nutrition. You commit to going 6 days a week with 1 day of rest. When I mentioned t his to my hubby....he said "If you actually go to the gym and workout like that for 6 days a week for 10 weeks; I'm sure you would have results too". Fair point. So, that is what I'm going to do. Workout 6 days a week for 10 weeks.....starting today.
Today: I packed my gym bag & work bag last night. Got up at 4:45 this morning..........remembered that I didn't pack my shoes.......grabbed shoes from hall closet before walking out the door. Drove to the gym. Unpacked gym bag, took out shoes to discover I grabbed 2 different shoes, both left foot. How did I do that? Well, my shoes are both white & pink....older and newer, so I didn't even notice. Dumb! So much for the gym workout. I booked back home........found the correct right shoe in the closet and worked out at home. At least I still worked out!!!!
What do you want to do differently this year?