I haven't posted a weigh-in for awhile here. So, I guess now is as good a time as any. I was just recently in my very first Diet Bet challenge (with
Wendy
and
Kristin
). It was a great way to stay accountable as I'm trying to drop a few more pounds before summer. I've also just finished my 5th week of the Fast Metabolism Diet. That has definitely had a huge impact on my weight loss.
I ended up missing my goal weight for the Diet Bet by less than 1 pound; which really sucked! I was pretty bummed and I think I stepped on my scale at least 20 times yesterday morning while I was getting ready for work. Oh well, I'm still in one more Diet Bet that ends in 2 weeks; maybe I'll win in that one!!!
I decided to take pictures before I started the Fast Metabolism Diet and of course I had to take pictures for the Diet Bet challenge. I decided to take one yesterday (in case I got the scale to move down a bit). I'm down 12 pounds since starting the FMD and quite a few inches (I forgot to measure yesterday ---- I'll get those added next week).
And, I can't believe I'm sharing these ---- but here goes - Before (Pink) and After (Blue) --- seems backwards, but it ended up being the direction I was facing. I'll work on that!
If you want to share your progress pictures or your weigh-in results, head over to
Ash's link up
!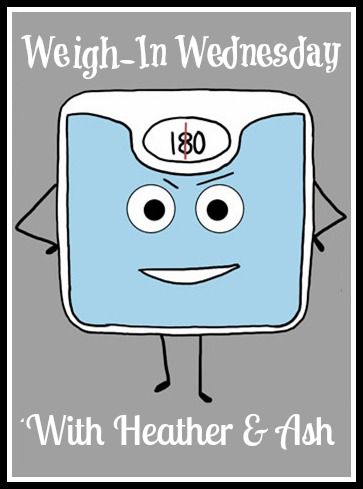 Aggh. I am really happy with the progress pictures ---- I may even decide to share the swimsuit pictures for the 90-day swimsuit challenge that
Jess
,
Val
and
Marcy
are doing.