Accountable. It is week 2 of my linking up with
Ash
for Weigh-In-Wednesday. I'm also 5 days away from my 2nd diet bet weigh in (and I have 3lbs to go to cash out!) and one week out from vacation.....hooray! Mother Nature has played a terrible joke on us in MN. Sunday it was 60 degrees here --- it was glorious! But the past few days have been cold again (38 today and between 35-40 the next few days) not to mention that now our forecast calls for 6-12 inches of snow between Thurs & Fri. BOO! Bring on the warm sun & beach next week!!!! I can't take it much longer.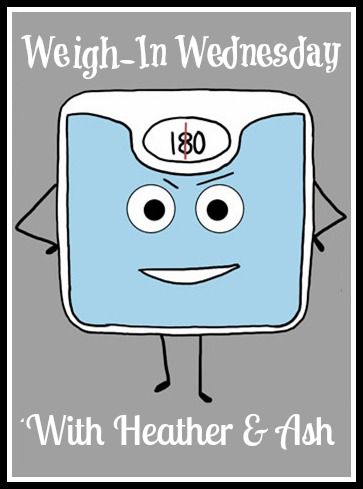 Anyway ---- on to the WIW results. I'm about at the same weight as last week....but after having friends over Friday night and all-you-can eat Brazilian Steak House on Saturday night (plus may 1 or 12 glasses of wine) I'll take it. This week the plan is to kick up the workouts and drink WATER, WATER, WATER. I'll be so happy if I can make my DietBet goal next week ---- not to mention it will be the first time I've been below this weight in 2 years!!!
I haven't been able to get to the gym as planned in the mornings, my youngest is sick and her constant all-night coughing attacks haven't really been helpful when the alarm goes off at 4:30. I feel like I haven't slept in a week! But, I have managed to work out at home. I'm a little tired of the Jillian DVDs, so I've started some HIIT workouts instead. I've done this one twice - I was definitely sore after the first time!
and I'm planning to try this version tonight:
I love that each of them only takes about 20-25 minutes and you can definitely feel the difference after you do it. Happy Wednesday!!!!
Have you tried any HIIT workouts???? I would love to hear from you!